Sexual Wellness for Modern Women
Lalulah is an online store offering 100% body-safe, natural erotica toys as well as the educational tools you need to explore and expand your pleasure in, and outside the bedroom.
SHOP
Bring intention and a sense of sacredness to your sexy self-care. At Lalulah we focus on slow, conscious self pleasure, helping women cultivate a profoundly loving relationship to themselves and their bodies. Our yoni eggs, crystal wands and natural dildos are a natural, toxic-free alternative.
PODCAST
The Lalulah Podcast, hosted by Laura Ellen, is a weekly series of real-life conversations about sexuality, love and relationships. Guests include world class sexologists, nutritionists, practitioners and coaches, all helping to shine a light on the roadmap to a happy healthy, turned on life.
COURSES
Mindfully curated guides to healthy sexuality, rocking body confidence and self-love. Lalulah is where the eastern esoteric meets modern, western science. Working in collaboration with world class practitioners to bring you simple, practical courses that help you get in touch with yourself - literally.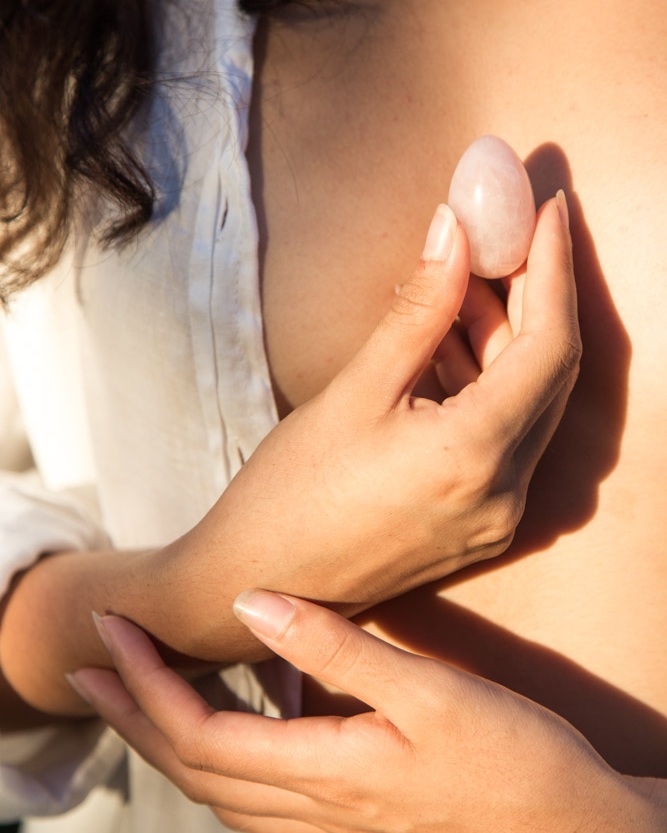 Sexuality is a natural part of being human
and an integral component to our overall health and wellbeing, yet it is often overlooked due it's taboo nature. Love, affection, and intimacy contribute to healthy relationships as well as individual vitality.
Why Lalulah?
Lalulah aims to bring together exisiting brands who we feel sit at the peak of the natural erotica toy industry, bringing you only the best with body-safety, hand-made from the earth and provided with love being at the core of our values.
Lalulah focusses on holistic health, and introduces new components to sexuality such as mindset, communication, nutrition and spirituality - all important components to living a fulfilling, happy life.
In essence, Lalulah is about helping women connect with their bodies, develop a deeper sense of self-love and body confidence as well as confidently have fun with their sexuality.

Why Natural?
Erotica toys made from natural materials such as crystal or wood bring a sense of intention and sacredness to your sexy self-care. All toys sold at Lalulah are premium, hand-crafted tools and are created with the intention of helping oneself cultivate deeper pleasure and open to the healing properties this can bring.
By choosing the tools we provide you say yes to loving yourself by using only the very best on your body, mind and soul. We all carry the ability to expand our awareness and evolve towards greater happiness and ease. Creating an intentional sexy self-care practice entails learning to quiet the mind in order to feel subtle energies, develop emotional intelligence, strengthen self-awareness, and accepting every aspect of who you are and Lalulah is here to help you every step of the way.
Join The Facebook Group
We understand that this topic can be scary and confronting at times. That's why we've created Lalulah Ladies - a private Facebook Group created for one sole purpose; to provide a safe, sacred space for ladies to ask any questions related to their yoni eggs, Lalulah course work, pleasure wands, crystal wands, sex, sensuality, love, self-pleasure, kink, sexual expression, emotions, hormonal health, pelvic floor etc, and receive the loving support of epic sisters everywhere.
Owning your sexuality is owning your power
that part of you that can hold a boundary, embody confidence and infuse pleasure into every moment of every day. Feeling alive, vital and turned-on fills you with love for yourself, your life and everything you are bringing into it. And the best news is, you have access to this in every moment, no matter your relationship status.